When I dream, I dream big. I have goals and strive very hard to achieve them. Many times, however, I forget God in the equation. If you are struggling to achieve the goals you have set for yourself in 2023, I encourage you to get on your knees and pray. Walking hand in hand with God will lead you to the path you are meant to walk. If you are looking for some inspirational Bible verses about achieving goals, keep reading. May these Bible verses encourage and inspire you as you pursue your dreams.
Unanswered Prayers
In Garth Brook's song, Unanswered Prayers, he is recalling how he was so in love with his high school sweetheart and prayed she would be his wife. The lyrics go, "She was the one that I'd wanted for all times. And each night I'd spend prayin' that God would make her mine. And if he'd only grant me this wish I wished back then. I'd never ask for anything again."
They ended up breaking up, he married his wife, and he was happier in the long run. This is a story I lived.
I was not in high school, but was a young women engaged to what I thought was the love of my life. I thought for sure my life was suppose to be spent with this man. My goals of creating a family coupled with my career aspirations had this man in the forefront.
Although our four year long relationship was rocky with ups and downs, infidelity, and questions if I was making the right choice, I prayed every day that he would love me as much as I loved him.
My prayers were not answered. God saw the bigger picture. Marrying this man was not what I was supposed to do. The good news was there was a better man waiting for me. I did not see it at the time, but this unanswered prayer was my biggest blessing.
Trust the plan
Many times we think the goal we have set is the only thing that will bring us happiness. We feel the failure or not being able to obtain the goal is because we have not worked hard enough or maybe that we are unlucky.
In reality, it most likely is not part of God's plans for your life. He sees the bigger picture. The knowledge of our lord is far greater than our own. God knows where you are supposed to be. Your goal may be an unanswered prayer but also your greatest blessing.
Trust in the plan. These Bible verses about achieving goals focus on relying on God's understanding of your purpose even when you feel you know what is best.
---
Proverbs 3:5-6 "Trust in the Lord with all your heart and lean not on your own understanding; in all your ways submit to him, and he will make your paths straight."
---
Proverbs 19:21 "Many are the plans in a person's heart, but it is the Lord's purpose that prevails."
---
Philippians 4:13 "I can do all this through him who gives me strength."
---
Jeremiah 29:11 "For I know the plans I have for you," declares the Lord, "plans to prosper you and not to harm you, plans to give you hope and a future."
---
Matthew 6:33 – But seek first his kingdom and his righteousness, and all these things will be given to you as well.
---
1 Chronicles 4:10: Oh, that you would bless me and enlarge my territory! Let your hand be with me, and keep me from harm so that I will be free from pain."
---
Psalm 33:11 "But the plans of the Lord stand firm forever, the purposes of his heart through all generations."
---
Psalm 37:4-5 "Take delight in the Lord, and he will give you the desires of your heart. Commit your way to the Lord; trust in him . . . ."
---
Psalm 118:8 "It is better to take refuge in the Lord than to trust in humans."
---
Isaiah 43:18 – Forget the former things; do not dwell on the past.
---
Romans 5:3-5 Not only so, but we also glory in our sufferings, because we know that suffering produces perseverance; perseverance, character; and character, hope.And hope does not put us to shame, because God's love has been poured out into our hearts through the Holy Spirit, who has been given to us.
---
Are you looking for an inspirational daily Christian devotional? Subscribe to my email list and receive my 30 day Christian scripture devotional free.
---
Work Hard, Pray Harder
Gordan Hinckley said, "Without hard work, nothing grows but weeds". Goals will not be fulfilled if you wait for the perfect timing, if you do nothing, and if you do not give 100%.
But is hard work the only thing needed? Work hard but pray harder. Pray for guidance and strength. Ask the Lord for direction.
Hard work And Perseverance
These are few inspirational bible verses about achieving goals with hard work. As you meet your current goals, start dreaming even bigger. The process should be never ending. Use your talents. Good things come to those who persevere.
---
Philippians 3:13-14 "Brothers and sisters, I do not consider myself yet to have taken hold of it. But one thing I do: Forgetting what is behind and straining toward what is ahead, I press on toward the goal to win the prize for which God has called me heavenward in Christ Jesus."
---
2 Chronicles 15:7 "But as for you, be strong and do not give up, for your work will be rewarded."
---
Proverbs 6:6 – Go to the ant, you sluggard; consider its ways and be wise!
---
Acts 26:16"Now get up and stand on your feet. I have appeared to you to appoint you as a servant and as a witness of what you have seen and will see of me.
---
"Proverbs 13:4 – A sluggard's appetite is never filled, but the desires of the diligent are fully satisfied.
---
John 4:34: Jesus said to them, "My food is to do the will of him who sent me and to accomplish his work.
---
Proverbs 16:3 "Commit to the Lord whatever you do, and he will establish your plans."
---
Colossians 3:23 – "Whatever you do, work at it with all your heart, as working for the Lord, not for human masters."
---
Proverbs 21:5 "The plans of the diligent lead to profit as surely as haste leads to poverty."
---
Hebrews 10:35-36 "So do not throw away your confidence; it will be richly rewarded. You need to persevere so that when you have done the will of God, you will receive what he has promised."
---
Proverbs 24:27 "Put your outdoor work in order and get your fields ready; after that, build your house."
---
RECOMMENDED ARTICLE: 20 TOP RANKED CHRISTIAN PARENTING BOOKS
Rethink The Definition Of Success
There is no such thing as universal success. The goals I set for myself will differ than the ones you set. Success in one season of your life will be different in another season.
For Jeff Bezos success may be hitting another billion dollars in his bank account. Success for me is not necessarily tons of money but instead happiness, good works, and continued forward momentum.
In order to achieve your goals, many times it requires rethinking the true definition of success. Success may not equate to physical things but instead a feeling of satisfaction or good works. Smart goals are evolving goals.
Success Is No Accident
Here are some of my favorite bible verses to remind me of the different forms of success.
---
Proverbs 16:9 "In their hearts humans plan their course, but the Lord establishes their steps."
---
Ephesians 3:20 "Now to him who is able to do immeasurably more than all we ask or imagine, according to his power that is at work within us."
---
Romans 8:28 "And we know that for those who love God all things work together for good, for those who are called according to his purpose."
---
Psalm 20:4 "May he give you the desire of your heart and make all your plans succeed."
---
Psalm 127:1 "Unless the Lord builds the house, the builders labor in vain."
---
Proverbs 13:16 "All who are prudent act with knowledge, but fools expose their folly."
---
James 4:13-15 "Now listen, you who say, "Today or tomorrow we will go to this or that city, spend a year there, carry on business and make money." Why, you do not even know what will happen tomorrow. What is your life? You are a mist that appears for a little while and then vanishes. Instead, you ought to say, 'If it is the Lord's will, we will live and do this or that."
---
Proverbs 15:22: "Plans fail for lack of counsel, but with many advisers they succeed."
---
2 Corinthians 12: 9 – But he said to me, "My grace is sufficient for you, for my power is made perfect in weakness." Therefore I will boast all the more gladly about my weaknesses, so that Christ's power may rest on me.

---
Proverbs 29:18 "Where there is no vision, the people are unrestrained, But happy is he who keeps the law."
---
John 6:27 "Do not work for food that spoils, but for food that endures to eternal life, which the Son of Man will give you. For on him God the Father has placed his seal of approval."
---
Ecclesiastes 5:3 "For a dream comes with much business, and a fool's voice with many words."
---
Steps To Achieving Your Goals
Achieving goals does not come without motivation and hard work. Here are a few steps for positive goal setting:
Step 1: Pray about it.
Mother Teresa said, "Prayer gives us a pure heart and a pure heart can do much." Praying about your goal can give you clarity.
Matthew 21:22 – If you believe, you will receive whatever you ask for in prayer
Matthew 19:26 But Jesus looked at them and said, "With man this is impossible, but with God all things are possible."
Jeremiah 17:7 "But blessed is the one who trusts in the Lord, whose confidence is in him."
Matthew 7:7-8 "Ask, and it will be given to you; seek, and you will find; knock, and it will be opened to you. For everyone who asks receives, and the one who seeks finds, and to the one who knocks it will be opened.
Step 2: Write down your list of goals.
After praying, the next step is to write down your list of goals. Set goals. More importantly, write them down. Writing them down make them real. The best way to hold you accountable is visually being able to see the specific goal.
A Harvard Business Study found that the 3% of graduates from their MBA who had their goals written down, ended up earning ten times as much as the other 97% put together, in just ten years after graduation.
Isaiah 32:8 "But the noble make noble plans, and by noble deeds they stand."
Habakkuk 2:2-3 "Write down the revelation and make it plain on tablets so that whoever reads it may run with it."
Philippians 4:8 "Finally, brothers and sisters, whatever is true, whatever is noble, whatever is right, whatever is pure, whatever is lovely, whatever is admirable—if anything is excellent or praiseworthy—think about such things."
Step 3: Set a timeline
Now that you have written down your goals, there must be a diligent and strong focus on completing the goals. In order to do so, set a timeline and stick to it. It is easy to be distracted or to procrastinate. Though the process may take longer than expected, having a timeline moves you toward the finish line.
Luke 14:28 "Suppose one of you wants to build a tower. Won't you first sit down and estimate the cost to see if you have enough money to complete it?"
Ecclesiastes 5:3 – A dream comes when there are many cares, and many words mark the speech of a fool.
Step 4: Jump In
Doing great things is hard. Do not be afraid, but instead jump in. Take immediate action; though it may only be a small step. Momentum begets momentum. Plans fail but they do not succeed if they never begin. Stop thinking and take action. If it does not work the first time, try again.
Isaiah 54: 2: Enlarge the place of your tent, and let the curtains of your habitations be stretched out; do not hold back; lengthen your cords and strengthen your stakes.
Hebrews 12:1-2a "Therefore, since we are surrounded by such a great cloud of witnesses, let us throw off everything that hinders and the sin that so easily entangles. And let us run with perseverance the race marked out for us, fixing our eyes on Jesus, the pioneer and perfecter of faith."
1 Corinthians 10:31 "So whether you eat or drink or whatever you do, do it all for the glory of God."
Hebrews 10: 24-25: And let us consider how we may spur one another on toward love and good deeds, not giving up meeting together, as some are in the habit of doing, but encouraging one another—and all the more as you see the Day approaching.
In Summary:
These are just a few of my favorite inspirational Bible verses about achieving goals. Great news! God is with you every step of the way. He knows what is best for you even when you struggle to see it. He knows your worth, your mindset, and ultimately where you are supposed to be. His steadfast love is everlasting. Rely on god's help.
Romans 12:2 "Do not conform to the pattern of this world, but be transformed by the renewing of your mind. Then you will be able to test and approve what God's will is—his good, pleasing and perfect will."
Good luck, you've got this!
Pin It For Later:
About the Author: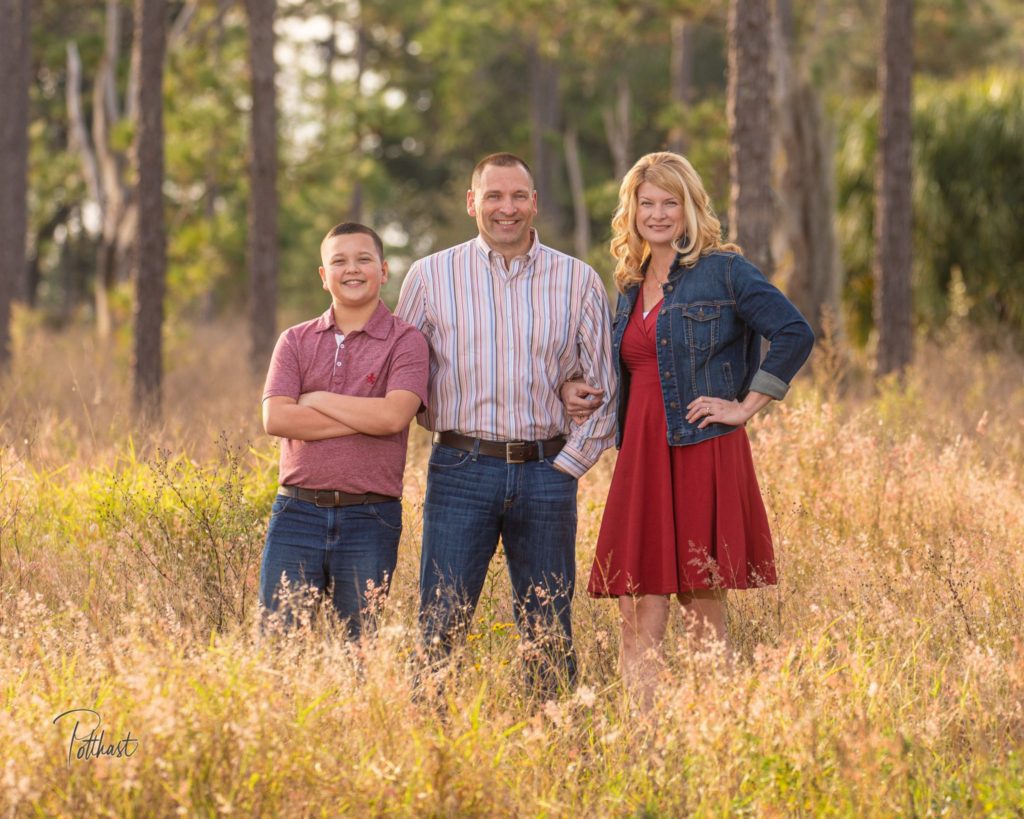 Hi! I'm Chris. I'm a mother, wife, college professor by trade and micro-influencer by hobby. I am a bargain hunter, jack of all trades, and master of chaos.
Thank you for reading my random thoughts on travel, my stories of life as an under appreciated mother of a teenager, and my easy recipes that have won no awards but instead my family's love and adoration (which is WAY better, right?).