The world is crazy. A child is beaten to death by his parents. A husband kills his wife. Addicted to heroine, a teenager makes a living on the street corner. At the scene of a bloody car crash, a mother of three is killed. A bomb destroys downtown Nashville. The United States needs defending on soils far away. A school shooting, a terrorist threat, a drowning, a burning building, the loss of a fellow first responder in the line of duty. These traumatic events happen on a daily basis. Who can society rely on in emergency circumstances? First responders. Who can these mighty men and women rely on when things get too heavy? God, family, community, and prayer. This is a list of 30 Bible verses for first responders. Whether you need encouragement, hope, or even some advice, rely on the word of God for refuse.
The Lord Watches Over Our Emergency Responders
This country's police officers, courageous soldiers and armed forces, firefighters, EMTs and Paramedics see what no one else has seen. No matter what badge they wear, each has taken an oath to protect society. Immersed in the rigors of training, nothing can prepare them for what they may see and what they may be forced to do.
They will walk into the face of danger without regard of their own personal safety while everyone else runs in the other direction. These brave men and women respond without hesitation to a crisis situation when others could only shy away. Their safety and life is second.
Most likely, if you have found this article you are either a first responder yourself or you love a first responder. I have been a law enforcement officer for 25 years. My husband is in law enforcement, my father is retired from the job. I know firsthand the stresses that come with this job. I also know the rewards. There is no better feeling than to help your community. In 2021, many first responders are leaving the field. They are burned out. They no longer feel they have the community's support. More times than not, they feel they are in a no win profession.
The Bible promises us hope. Those public servants who put on the uniform and continue to do their thankless job are unsung heroes needing our prayers more than ever. God's word can empower you when you feel powerless while the Word also promises to protect you as you provide solace. God's word can provide answers when you are struggling to keep going.
RECOMMENDED ARTICLE: The 20 Best Marriage Devotionals for Christian Couples
Empowering Bible Verses For First Responders
To whom do we turn when tragedy strikes? Given the power to protect the innocent, public servants are called to be more. From the day you take the oath to protect and serve, you are held to a higher standard than the rest of society.
Do the right thing even when no one is looking. This can be a daunting task. When your duties seem heavy, take refuge in God's words of empowerment. Pray for God's power to strengthen our first responders.
---
Blessed are the peacemakers, for they will be called children of God.
Matthew 5:9
---
Have I not commanded you? Be strong and courageous. Do not be frightened, and do not be dismayed, for the LORD your God is with you wherever you go."
Joshua 1:9
---
The wicked flee when no man pursueth: but the righteous are bold as a lion.
Proverbs 28:1
---
Defend the poor and fatherless: do justice to the afflicted and needy.
Psalms 82:3-4
---
Whoever thus serves Christ is acceptable to God and approved by men.
Romans 14:18
---
Not by might nor by power, but by My Spirit,' says the Lord Almighty.
Zechariah 4:6
---
Set a guard over my mouth, Lord; keep watch over the door of my lips.
Psalm 141:3
---
Behind the Badge: 365 Daily Devotions for Law Enforcement
---
Protection Bible Verses For First Responders
The dangers are ever present. God promises you protection. There is no need to fear because God is with you. When you must do the impossible, it becomes possible because you are a child of God. In a split second, a life-or-death decision must be made. Pray for wisdom, steady hands, and fast thinking. Pray for vigilance, toughness, and caution.
---
Be strong and courageous. Do not be afraid or terrified because of them, for the Lord your God goes with you; he will never leave you nor forsake you.
Deuteronomy 31:6
---
He will cover you with his pinions, and under his wings you will find refuge; his faithfulness is a shield and buckler. You will not fear the terror of the night, nor the arrow that flies by day.
Psalm 91:4-5
---
God [is] our refuge and strength, a very present help in trouble.
Psalms 46:1
---
"When you pass through the waters, I will be with you; and through the rivers, they shall not overwhelm you; when you walk through fire you shall not be burned, and the flame shall not consume you."
Isaiah 43:2
---
Fear not, for I am with you; be not dismayed, for I am your God; I will strengthen you, I will help you, I will uphold you with my righteous right hand.
Isaiah 41:10
---
For I, the LORD your God, hold your right hand; it is I who say to you, Fear not, I am the one who helps you.
Isaiah 41:13
---
The Lord is my light and my salvation—whom shall I fear? The Lord is the stronghold of my life—of whom shall I be afraid?
Psalm 27:1
---
No weapon forged against you will prevail.
Isaiah 54:17
---
Blessed be the Lord, my rock, who trains my hands for war and my fingers for battle. He is my steadfast love and my fortress, my stronghold and my deliverer, my shield, and in whom I take refuge.
Psalm 144:1-2
---
Recommended devotional for military personnel:
Behind the Lines: 365 Daily Challenges for Military Personnel
RECOMMENDED ARTICLE: Best Bourbon Under $30
Uplifting Bible Verses For First Responders
Emergency personnel see people at their absolute worst. Because of this, you need to be uplifted. When you are dealing with negative, you must be a light of positivity. These verses offer hope for a better tomorrow. They promise your work is not futile and they are a message of appreciation.
---
Greater love has no one than this, that someone lay down his life for his friends.
John 15:13
---
The LORD will keep your going out and your coming in from this time forth and forevermore.
Psalm 121:8
---
When justice is done, it brings joy to the righteous but terror to evildoers.
Proverbs 21:15
---
I urge, then, first of all, that petitions, prayers, intercession and thanksgiving be made for all people—for kings and all those in authority, that we may live peaceful and quiet lives in all godliness and holiness. This is good, and pleases God our Savior, who wants all people to be saved and to come to a knowledge of the truth.
1 Timothy 2:1–4
---
Let your gentleness be evident to all. The Lord is near. Do not be anxious about anything, but in every situation, by prayer and petition, with thanksgiving, present your requests to God. And the peace of God, which transcends all understanding, will guard your hearts and your minds in Christ Jesus.
Philippians 4:5–7
---
May these words of my mouth and this meditation of my heart be pleasing in your sight, Lord, my Rock and my Redeemer
Psalm 19:14
---
Humble yourselves, therefore, under God's mighty hand, that he may lift you up in due time. Cast all your anxiety on him because he cares for you.
1 Peter 5:6–7
---
RECOMMENDED DEVOTIONAL FOR FIRST RESPONDERS:
30 Second Devotional for First Responders
Bible Verses For First Responders Struggling
According to a journal article written for Psychiatric Quartley, "Responding to critical incidents may result in 5.9–22 % of first responders developing psychological trauma and posttraumatic stress disorder. These impacts may be physical, mental, and/or behavioral.". (1)
When a mighty warrior returns home, they may feel as if their Lord God has forsaken them. Where is God in my darkest hour when I cannot get the images out of my head? These Bible verses will validate the feelings of those struggling by working not only on their physical health but also their spiritual health.
---
If the world hates you, keep in mind that it hated me first.
John 15:18
---
By this we know love, that he laid down his life for us, and we ought to lay down our lives for the brothers.
1 John 3:16
---
We do not know what to do, but our eyes are on you.
2 Chronicles 20:12
---
Lead me, Lord, in your righteousness because of my enemies—make your way straight before me.
Psalm 5:8
---
Watch and pray so that you will not fall into temptation. The spirit is willing, but the flesh is weak.
Mark 14:38
---
Let us not become weary in doing good, for at the proper time we will reap a harvest if we do not give up. Therefore, as we have opportunity, let us do good to all people, especially to those who belong to the family of believers.
Galatians 6:9–10
---
In Summary
Dr. Julie Barrier urges us to pray for our first responders. She says we should pray for God's power to strengthen them. Pray for wisdom in every crisis and vigilance as they fight. Pray for God's angels to protect them and faith in Christ in the face of danger.
References:
Flannery, R.B. Treating Psychological Trauma in First Responders: A Multi-Modal Paradigm. Psychiatr Q 86, 261–267 (2015). https://doi.org/10.1007/s11126-014-9329-z
Pin This For Later:
About the Author: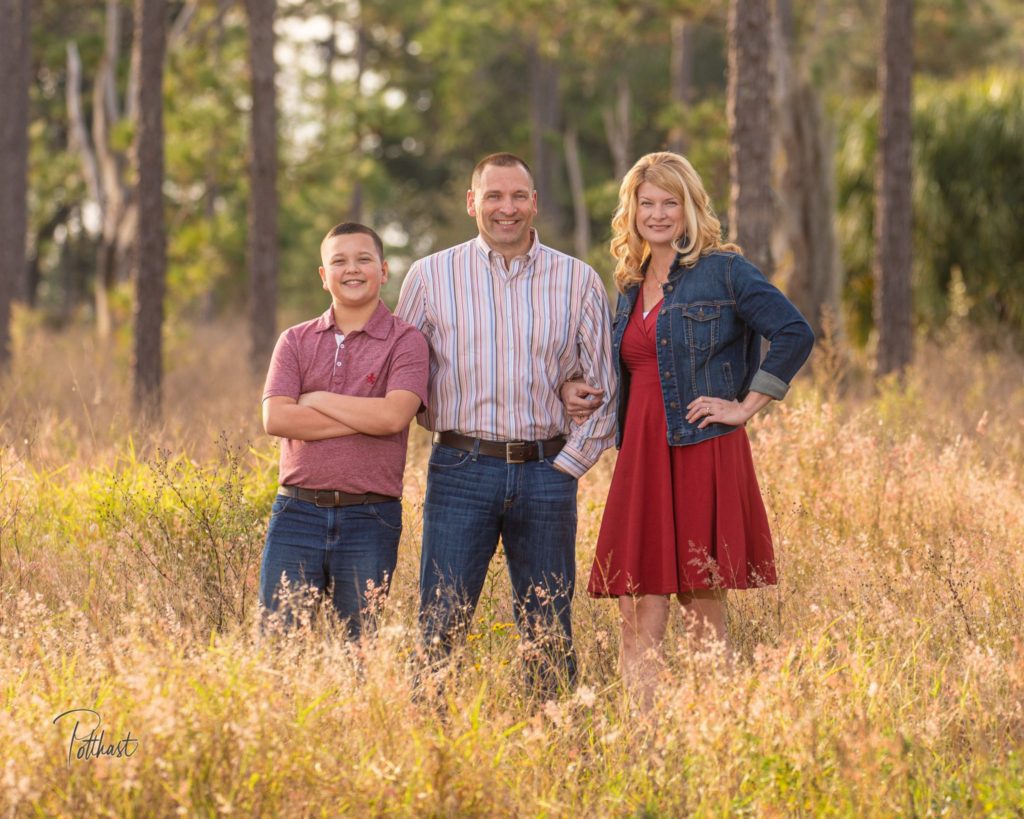 Hi! I'm Chris. I'm a mother, wife, college professor by trade and micro-influencer by hobby. I am a bargain hunter, jack of all trades, and master of chaos.
Thank you for reading my random thoughts on travel, my stories of life as an under appreciated mother of a teenager, and my easy recipes that have won no awards but instead my family's love and adoration (which is WAY better, right?).