Updated January 2023
Are you planning to travel to Newport with kids? We have been traveling to Newport, Rhode Island off and on over the course of my son's lifetime. No matter the age of your children, there is no shortage of activities to experience.
Newport, Rhode Island is a bustling town during the summer months. The sleepy little seaside town becomes a hub for New Englanders, cruise ship patrons, as well as out of towner looking for the beach town atmosphere coupled with upper class entertainment and restaurants.Known for its mansions, shopping, and ocean scenery, Newport was home to the Vanderbilts, Doris Duke tobacco heiress, First Lady Jacqueline Kennedy, and currently a home to the no-nonsense prime time television star, Judge Judy. In addition to the large amount of colonial houses, cobblestone streets downtown, and the nation's oldest synagogue, Newport, Rhode Island has an abundance of great activities for families.
---
RECOMMENDED ARTICLE: Ten Things To Do In Newport, Rhode Island
---
Things To Do With Kids In Newport:
No trip to Newport, Rhode Island is complete without experiencing these must do attractions with your kids this summer:
The Cliff Walk
The Cliff Walk, a National Recreation Trail established in 1975, is a 3.5 mile path along the rocky coastline includes amazing views of the ocean, nature, and beautiful homesteads. Walking or running this mostly paved path with occasional unpaved rocky areas, you can see many of the gorgeous Rhode Island mansions. If you and your kids are adventurous, you can leave the paved path and check out the incredible views from rocks along the trail. This was a highlight for my son!
If you decide to walk the entire Cliff Walk, it will take you close to 3 hours. There are, however, many places where you can start and end the walk without having to do the entire thing. I would highly recommend wearing comfortable closed toe shoes such as tennis shoes. I mistakenly wore flip flops. Jimmy Buffet's song, "Margaritaville", took on a whole new meaning. I did not step on a pop top but definitely blew out my flip flop on the Cliff Walk!
Make sure you stop and check out the 40 steps. Less than a mile from Narragansett Avenue, the 40 steps lead toward the bottom of the Cliff Walk. The steps bear the names of the 40 donors who helped to restore the 40 steps in the 1990's. Enjoy the view! This is great fun for children to count the steps going down and then back up. Want to wear your kids out? Take them to the 40 steps!
Definitely add the Cliff Walk to your must do activities in Newport with kids, however the Cliff Walk I would not recommend this for a toddler. The walking can be extremely tiring and the drops off the cliffs could be detrimental for a child that wanders away from you.
For more information: https://touristwithtots.com/cliff-walk-in-newport-rhode-island/
Horse Back Riding On The Beach
Newport Equestrian Academy located just outside of Newport in Middletown offers trail riding tours. We participated in a 2-hour trail ride that provided gorgeous views of the Norman Bird Sanctuary, Second and Third Beach, as well as the Saint George's Caste built in 1910. During the summer months, the beaches are busy, so the horseback ride does not go onto the beaches but along the roadway just outside of the beach.
Our guide, Stacy, provided instruction to us on riding and we were able to take a short ride to get used to our horses within an inside stable before leaving for the trail ride. The ride was slow yet at times the horses did get to a gallop. Along the jaunt, Stacy provided us information on the area.
Click here for more information.
Rail Explorers USA
Rail Explorers first opened in the Adirondacks of New York in 2015. Since then, they have opened the location in Rhode Island, Las Vegas, and the Catskills Mountains of New York. What is Rail Explorers? The tour is on a pedal-powered vehicle that rides along the train tracks. There are two tours you can choose from: The Northern Ramble and The Southern Circuit. We took the Northern Ramble as this was the only available tour on the date we booked. Most tours were full, so make sure you book ahead of time.
The Northern Ramble was a 6-mile adventure with views of Narragansett Bay, private waterfront homes, golf courses, and bridges. The Rail Explorer is not hard to pedal. In fact, my son could pedal on his own and easily move the car. They provide a basket to store your belongings as well as two umbrellas to shade you from the sun should you need it.
There is a shuttle bus that takes you one way, you pedal the other way.
Click here for more information.
Try An Awful, Awful at the Newport Creamery
No trip to Newport is complete without a stop at the Newport Creamery. There are two locations. One is located downtown at 181 Bellevue Avenue and the other is just outside of Newport in Middletown on West Main Road. An Awful Awful is "Awful Big and Awful Good". The famous ice cream drink is made from blended syrups and ice milk. You can choose your flavor: vanilla, chocolate, coffee, strawberry, mint, cotton candy, orange, bubble gum, chocolate mint, and mocha. My son and husband's favorite flavor is vanilla with chocolate jimmies. Try to visit on Monday during the summer months as Awful Awful milkshakes are buy one, get one free.
For more information: https://www.newportcreamery.com/
O'Brien's Pub
O'Brien's Pub is located on Thames Street in the Fifth Ward of Newport. This dog and kid-friendly Irish pub and restaurant that has been open at this location since 1979. Grab a table outside and enjoy the breeze from the nearby ocean. In addition to great food and drink, the famous O'Brien's play fish fountain will keep your kids occupied and having fun for hours.
For more information: https://www.theobrienspub.com/
Save the Bay Explorations Center
Located at Easton's beach, The Save The Bay Explorations Center is a small aquarium home to 40 species of marine life from the Narragansett Bay. Admission is only $8. In addition to viewing marine life, there are several touch tanks as well as activities such as crafts, scavenger hunts, and experiments for your child.
For more information on special events: https://www.savebay.org/family-fun/aquarium/
Green Animals Topiary Garden
This is now our fourteenth year traveling to Newport, Rhode Island. I am always looking for something new and exciting to do while visiting. This year (2021) we visited the Green Animals Topiary Garden located just outside of Newport in Portsmouth, Rhode Island.
Honestly, my teen was bored. I was disappointed in the topiaries. They were lacking in upkeep with multiple branches outside of the animal form. The gardens were lovely.
Luckily, when we visited, the garden had a special art exhibit. We enjoyed looking at the giant carved insects that are part of the David Rogers' Big Bug exhibit.
The cost to visit the Green Animal Topiary Garden was a bit steep for my liking. Though your ticket does include strolling three total gardens managed by the Newport Preservation Society, an adult ticket was $20. A youth ticket was much more affordably priced at $8.
The Breakers Mansion
As our son continues to grow, it can get more difficult to find things for him to enjoy. This year we toured The Breakers. This mansion, the grandest of all the mansions in Newport, was the summer home to the Vanderbilt family. Built in 1895, the Breakers is breathtaking.
Download the free app on your phone and bring a set of earphones in order to listen to the free audio tour. I highly recommend this. They have a tour for kids; however my teen felt the tour geared to kids and families was too generic. He more enjoyed the adult version. There is a printed version of the audio tour for those who do not wish to download the audio tour.
The tour will take approximately 1 hour.
Roger Williams Park Zoo
About 45 minutes outside of Newport in Providence is the Roger Williams Park Zoo. See Elsa the albino alligator or take a ride on the Explore and Soar Zip line. The park admission is very reasonable at less than $18 for adults and less than $13 for kids.
We felt they had a wide variety of animals. Right now, with COVID protocols, you will need to purchase tickets in advance. They are only letting a certain number of guests into the zoo per hour. This definitely made the visit more enjoyable as the park was not crowded at our visit.
In summary
Newport Rhode Island offers a variety of awesome things that not only your kids will enjoy but you will, too! From enjoying outdoor adventures to holding a horseshoe crab, there is something to do for every age!
Have you been to Newport? If so, how did you experience Newport Rhode Island with your kids?
About the Author: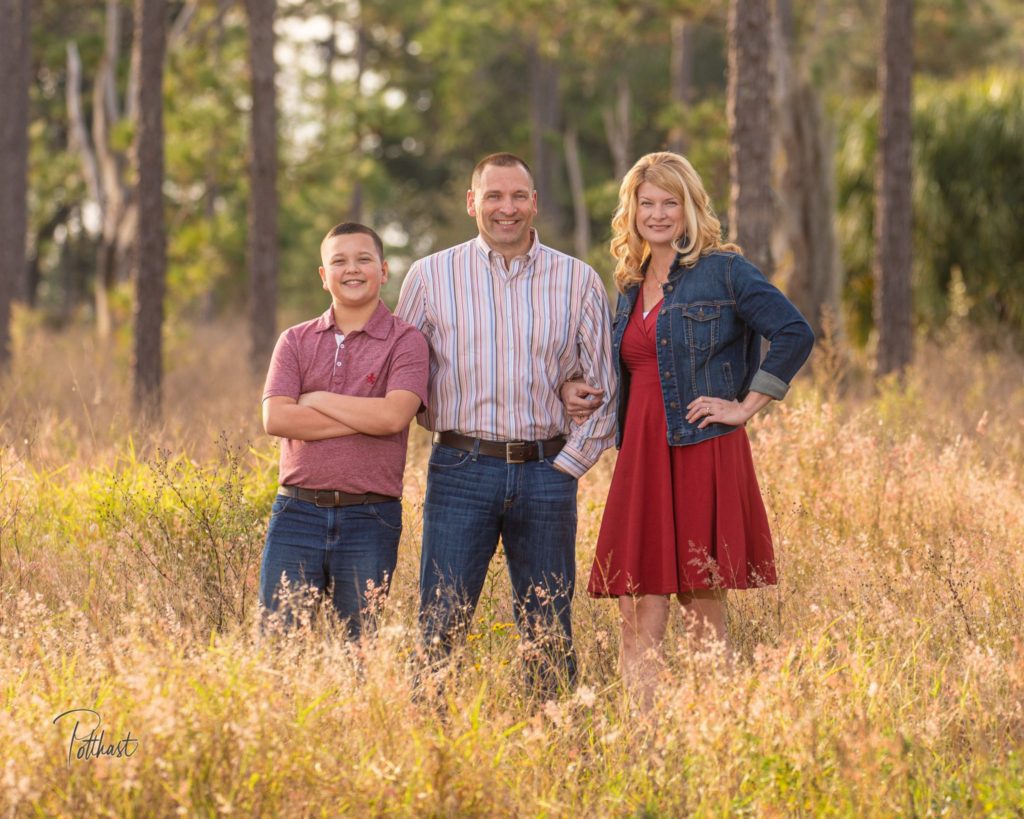 Hi! I'm Chris. I'm a mother, wife, college professor by trade and micro-influencer by hobby. I am a bargain hunter, jack of all trades, and master of chaos.
Thank you for reading my random thoughts on travel, my stories of life as an under appreciated mother of a teenager, and my easy recipes that have won no awards but instead my family's love and adoration (which is WAY better, right?).