Florida is a hub for travel. Where else can you visit Disney, Sea World, or soak in the warm sun on some of the most beautiful beaches north of the Caribbean? Being a Florida native, I have yet to see and do so much of this wonderful state. Over the Thanksgiving holiday, we took a road trip to Islamorada. Here is my ultimate guide to Islamorada with kids. I will give you the low down on family-friendly accommodations, amazing attractions, and delicious eats (and drinks).
The Florida Keys With Kids
The Florida Keys is made up of numerous islands off the south end of the Florida coastline. The islands are divided into the Upper, the Middle, and Lower Keys. Your Florida Keys vacation with your kids can be as active or as relaxing as you like. There is no shortage of activities to enjoy. Are you an adventure-seeking family? Take a fishing charter or snorkel a famous shipwreck. Do you enjoy a more low-key vacation? Sit by the pool or lay on the beach and enjoy building sandcastles. The weather is almost always perfect!
Islamorada With Kids
You may be thinking, "The Florida Keys has nothing for families". You would be dead wrong. Because we had only about 4 nights to spend, we decided to explore the Upper Keys. We visited Key Largo and Islamorada. We are planning another trip in March to explore the Middle Keys. There was so much to do, we have to go back!
Where To Stay In The Upper Keys With Kids?
I looked at lodging in both Key Largo and Islamorada. Having never been, I relied on Trip Advisor and multiple Facebook travel forums I am a part of for reviews of the local hotels as well as rentals of condos and houses. Though the thought of staying in a condo or a home sounded amazing, once you tack on the cleaning fees, it was much more economical to focus on hotels.
I am so thankful we chose a hotel in Islamorada versus Key Largo. Though Key Largo was definitely a great place to visit, it does not have the small-town, beachy feel that Islamorada has. I highly recommend staying in Islamorada versus Key Largo.
We chose to stay at the Hadley House. Though we chose this quaint, water-front hotel, here is a list of some other family-friendly, highly rated hotels in the area of Islamorada:
Checca Lodge: Rooms starting at over $500 per night
Postcard Inn Beach Resort and Marina: Rooms starting at over $250 a night
The Moorings Village: Are you a fan of the Netflix show, Bloodline? Filmed in the Keys, the Rayburn's home on the show is the Moorings Village. How cool is this? There is no price listed and you are directed to contact the property directly.
Amara Cay: Room pricing starts at over $300 a night.
Fisher Inn Resort and Marina: the sister property to the Hadley House, rooms at the Fisher Inn Resort and Marina start at around $250 a night.
Stay At The Hadley House For Free
So why did we choose Hadley House? There were several reasons but the most important was because it was located on the water, advertised a beach, and our credit card points paid for the four-night stay.
So I will be honest with you. In the past, we were those people who did not care about where we stayed as long as there was a bed. We were that family who would stay at a 2 star hotel in order to save money for other things. We are no longer that family as we like a nicer hotel.
I have said in previous articles that I am probably considered a "princess" in many of my readers' eyes. I mean, I am not one to get my hair professionally colored, nor do I get my nails done, but after staying in less comfortable accommodations in the past, I am a three-star or above hotel type of princess. This princess does cringe paying over $200 a night for a room, however!
In a previous article, I describe ways in which you can vacation for free. In addition to paying off our mortgage and using our previous mortgage payment for travel, we put all of our monthly expenses on a travel credit card. We pay off the balance at the end of the month with no interest, but this means we easily are putting 5-8,000 points on our card each month. Save the points for about 3 months and you have enough points to stay for free. This is exactly how we stayed for free at the Hadley House.
RELATED ARTICLE: Vacation for Free in 2020
The Hadley House
The Hadley House is advertised as a brand-new boutique resort rated at 3.5 stars. Travelers rated it at 4.1 out of 5 stars on TripAdvisor. The going rate during Thanksgiving break was $268 per night for a Queen Suite. No hotel in the area was under $200 a night during Thanksgiving week (Yikes!).
The hotel is on the water, advertises a beach, and as part of your resort fee of $25 per day you have access to paddleboards, kayaks, wifi, and breakfast.
Looking for accommodations in Islamorada with kids? I would recommend the Hadley House. Though definitely not new, the rooms have been renovated. It was clean, close to major attractions, within walking distance to delicious restaurants, and a pool and water sports are included. The paddleboards were a huge hit with my son. It was on the water, but the beach was extremely small and very rocky. Make sure to bring water shoes!
What credit card do we use for travel points?
We use the Chase Sapphire Preferred Credit cards for several reasons. The most important reason we chose this card is when your book a trip using the card, you receive travel insurance on that trip. This is a huge cost savings as travel insurance can be extremely pricey. The annual fee for this card is $95 a year which pays for itself because we no longer need to add travel insurance when booking.
Other benefits of this card includes extended warranties on items purchased, additional points for travel and food purchased, complimentary Dashpass from Door Dash which gives you free delivery on food orders from participating restaurants, and much more.
If you are interested in this card, use this link to sign up. As a signing bonus, you will get 60,000 points to use on travel if you spend $4,000 on the card in the first three months. This is super easy to do if you put all your bills on your card. (Should you use this link to sign up for the card, we will both receive a referral bonus).
What do 60,000 points equate to? Those 60,000 points translate to $750 to use on travel!
Attractions in Islamorada With Kids
Here is a list of just a few of the many things to do in Islamorada with kids.
John Pennecamp Coral Reef State Park
John Pennecamp Coral Reef State Park is located in Key Largo, just outside of Islamorada. "The first undersea park in the U.S., John Pennekamp Coral Reef State Park encompasses approximately 70 nautical square miles. While the mangrove swamps and tropical hammocks in the park's upland areas offer visitors a unique experience, it is the coral reefs and their associated marine life that bring most visitors to the park."
The admission cost is only a few dollars per person. Once inside the park, you can hike and enjoy the beaches. You also, for an additional fee, can book watersport activities such as a snorkeling tour, glass bottom boat tour, or even rent kayaks or paddleboards.
One of the draws to visiting the John Pennecamp Coral Reef State Park is the Christ of the Abyss statue. This was definitely the reason I wanted to visit. To see the statue, the weather conditions as well as the tides have to be perfect. You can only see the statue if you book a snorkeling tour. The glass bottom boat can not go to the Christ of the Abyss statue as the waters are too shallow.
We booked the snorkeling tour, however, our tour was canceled prior to going due to high winds. We were so disappointed, however when we visited the beaches at John Pennecamp we were definitely thankful we were not on the water in a boat. The winds were definitely very high. This only means we will have to return to try our luck at seeing the Christ of the Abyss statue on our next visit to the Keys.
We did enjoy Cannon Beach. I would recommend wearing water shoes. The beach is extremely rocky. I would also recommend bringing your own snorkel equipment. I certainly did not want to be sharing masks even if disinfected. There is a shipwreck that can be seen about 100 yards offshore at Cannon Beach. On the day were there, the visibility was poor due to the high winds.
Theater of the Seas
According to their website, "Theater of the Sea lagoons and lush, tropical gardens are home to dolphins, sea lions, sea turtles, fish, sharks, stingrays, alligators, and birds. Our mission is to provide a wonderful home for our animals while sharing them with visitors in up close and personal shows and interaction programs.". Most of the animals we saw had been injured in the wild, and therefore were now residents of Theater of the Seas.
We started the day viewing the parrot show, followed by dolphins, sea lions, nurse sharks, alligators, as well as sea turtles. You can feed parrot fish. Bring or wear your swimsuit and snorkel in the lagoon.
You can book animal experiences including swimming with the dolphins or even meeting the sea lions.
Dolphins Plus
Located in Key Largo, Dolphins Plus Bayside is home to approximately four dolphins. Choose from one of the dolphin encounters offered at Dolphins Plus to include a dolphin dip, meeting a dolphin, or even painting with a dolphin.
We choose the Dolphin Dip. This was a once-in-a-lifetime experience that I wished would have lasted a bit longer than it did. My estimate was the entire experience while in the water was about 30 minutes. Time flies when you are having fun!
We were able to touch the dolphins, swim with the dolphins, and even have the dolphins push us by our feet. My son thoroughly enjoyed this experience.
If you want memories of this amazing interaction, you will want to pay the additional fee to have their professional photographer document the experience. Though the package was a bit pricey, it was definitely worth the extra money to have the memories to look back on.
Robbie's
When we passed Robbie's, I immediately thought of a traditional fish camp. The buildings are a bit run down and there is an outdoor flea market area. The restaurant, The Hungry Tarpon, provides outdoor seating with breathtaking views.
The highlight of visiting Robbie's is feeding the tarpon. You pay for access to the dock to see the tarpon who wait near the dock for the easy fish dinner they are given by hundreds of visitors a day. Each bucket of fish is $4.
Robbies is voted the number one place in the Keys every tourist should visit, so we definitely had to do it. Add Robbies to your list of must-do attractions in Islamorada with kids!
Tarpon feeding can be a bit intimidating. They are massive and leap from the water. We had a blast doing it, though!
Should you wish to book water sports, Robbie's has a fishing charter, jet ski's, kayak and paddleboard rentals, snorkeling tours, and parasailing.
Snorkel
When visiting Islamorada with kids, you must do some snorkeling! There are snorkeling tours such as the ones offered at John Pennecamp Coral Reef State Park.
In addition, I recommend stopping at the Library Beach Park for some remarkable snorkeling without the crowds. This hidden beach is located behind the Islamorada Public Library and has some pretty great snorkeling There is a current at times, so keep an eye on your children.
As stated before, buy a snorkel mask for this trip. We got these snorkel masks on Amazon for less than $20.
Fishing Charter
Islamorada is known as the sport fishing capital of the world so if you are going to fish anywhere, it needs to be here!
As you read in my other articles, I love fishing and when we travel I normally somehow talk my family into a fishing charter. We had a half-day charter booked for this trip, but due to the high winds during our visit, the charter was canceled.
RELATED ARTICLE: My Guide to Deep Sea Fishing in Costa Rica
I have added fishing to my list of things to do on our next visit to Islamorada.
Betsy The Lobster
You cannot miss Betsy the Lobster as you drive into Islamorada. You must stop and take a photo with this massive spiny lobster statue.
Betsy the Lobster is just outside of the Rain Barrel Artisans' Village. This group of small shops are a great, family-friendly shopping location. They have one-of-a-kind gifts, art, as well as some delicious bites to snack on. We were able to find some Christmas gifts for our hard-to-shop for relatives in these adorable little boutiques.
Key Lime Pie
When visiting the Keys, you must have Key Lime Pie. The two most famous locations in the Upper Keys to get Key Lime Pie is the Blonde Giraffe Key Lime Pie Factory and the Green Turtle Restaurant. If you can believe it, both locations were closed during our visit. We did get a slice from Bayside Gourmet which was right across the street from our hotel. It was yummy!
Try a Key Lime Martini! It is so good it is sinful.
Bird Sanctuary
You know when you are planning a family trip and in your mind you feel some things your kids are going to enjoy more than others? Well, honestly, I felt like my teenager was going to enjoy the visit to the Laura Quinn Bird Sanctuary, but I never imagined he would have absolutely loved it!
First of all, visiting this sanctuary is free. They do ask you to give a donation to help with the upkeep and feeding of the birds. Secondly, you can spend as little or as long as you wish here. And lastly, this place is open every single day of the year!
We had the best time reading each of the bird's stories on how they ended up at the sanctuary. Some of the birds had missing legs, injured wings, or had been hit by a car. Our favorite bird, the masked booby, named Booby, had character. He suffered a leg fracture but welcomed himself aboard a vessel that took him to safety!
Islamorada Restaurants On The Water
What is better than a delicious meal overlooking blue waters? The only thing better is a great meal AND a cocktail with a phenomenal view!
There were several Islamorada restaurants on the water we can highly recommend you try.
Lazy Days–Delicious food with an amazing view. We went to Lazy Days a few times during our visit. We had dinner one night but did stop just for cocktails at their beachfront restaurant. Also, you can feed the tarpon from their dock. Look at this nighttime view on Thanksgiving night after having a delicious meal.
Hog Heaven: Think sports bar on the water. Hog Heaven had a variety of food options. We sat outside on the patio for dinner. There are lights in the ocean water where your kids can watch fish. Take a walk down to a private beach area and enjoy gorgeous views.
Wahoos: Recently voted as the 3rd Best View in the Miami Herald's "Best of South Florida" Reader's Choice Poll, Wahoos not only has delicious food but a view to die for. Make sure to try the Wahoo. It was lightly fried with an incredible Dijon mustard sauce.
Loralei's: Look for the giant mermaid and you know you have arrived at Loralei's. We had Thanksgiving lunch on the beach and came back later for live music and cocktails. The food was amazing!
Hungry Tarpon: Hungry Tarpon is an outdoor restaurant located at Robbie's. We decided to try several appetizers for lunch. They were all very tasty, but the best part–the amazing view!
Breweries in Islamorada
We are big fans of craft breweries. While in Islamorada, we visited two. Both of the breweries are family-friendly. They have outdoor seating, both serve food, and both had some very tasty brews! We highly recommend visiting the Islamorada Brewery and Distillery and the Florida Keys Brewing Company.
On a side note: The Islamorada Brewery and Distillery is within walking distance of the Hadley House. No drinking and driving for us!
Islamorada On Thanksgiving Day
If you are traveling to Islamorada with kids during a school vacation or a major holiday, you may be concerned things will not be open. We traveled on New Year's Eve and New Year's Day where many locations were closed. We were in Islamorada on Thanksgiving Day. Several restaurants were open on Thanksgiving. In addition, we were able to go to Theater of the Seas as well as the Laura Quinn Bird Sanctuary which were also both open.
In Summary
Are you looking for the perfect Florida escape? Islamorada will not disappoint. There is so much to do. Whether you are looking to snorkel at John Pennecamp Coral Reef State Park, take a charter fishing trip, or simply lounge in the warm Florida sun by the most gorgeous ocean water north of the Carribbean, there is plenty to do! We will be making a trip back very soon!
Have you traveled to Islamorada? If so, what was your favorite part? Leave me a comment.
---
Related article: Five Days Of Fun In The Florida Keys
---
About the Author: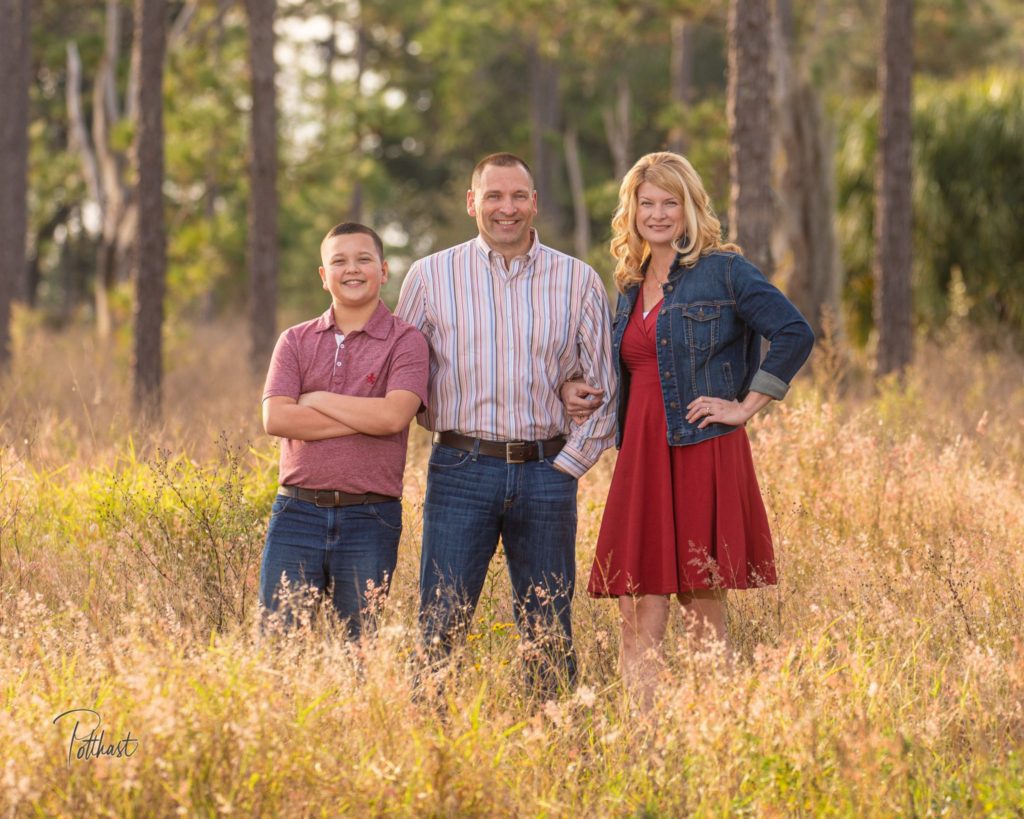 Hi! I'm Chris. I'm a mother, wife, college professor by trade and micro-influencer by hobby. I am a bargain hunter, jack of all trades, and master of chaos.
Thank you for reading my random thoughts on travel, my stories of life as an under appreciated mother of a teenager, and my easy recipes that have won no awards but instead my family's love and adoration (which is WAY better, right?).