If you are looking to personalize a gift with the perfect engraving quote, you have come to the right place. Whether you are looking for the quintessential saying for a gift for your dad, sibling, coworker, or friend, this is the ultimate list of engraving quotes.
Engraving Quotes For Inspiration or Encouragement
A personalized gift is a great way to encourage and inspire those who may be going through a difficult season. Whether you choose laser engraving or a laser beam engraving, these sayings will add the personalized touch to an inspirational gift.
No Matter What Happens, I Will Always Love You
Have Faith In Him
From Your Number One Fan
Refuse To Sink
Not All Who Wander Are Lost
You're a Superhero
Fall Seven Times, Stand Up Eight
Keep Your Focus
Teach. Love. Inspire.
Remember Your Dreams
Survivor
She believed she could so she did
Be You, the World Will Adjust
Be here now
Miracles Take a Little Time
Be The Change
Follow Your Heart
One Day Closer
Love Rewards the Brave
Believe
Fortune Favors the Bold
I Believe In You
Warrior
All You Need Is Love
My Story Isn't Over Yet
Never Surrender!
Rome Wasn't Built in a Day
Saved By Grace
Just Keep Swimming
So Do Not Fear For I Am With You
One Step at a Time
You Must Fail to Succeed
Hope Anchors The Soul
You Go, Girl!
Namaste
Have Courage
Enjoy The Journey
Inhale, Exhale, Repeat
Take Heart
Let Your Light Shine
---
RECOMMENDED ARTICLE: 50+ Adventure Quotes For Kids
---
Short Engraving Quotes
These short message will add the perfect touch to a small item where the number of characters for the engraving is limited.
You inspire me.
Double trouble
To my best pen pal
Friends for life
I'm glad we're friends
The one friend I go to
The gifts of friendship
My great friendFor my best friend forever
You've got a friend in me.
To my funny friend.
My ride or die
For the real one
Partners in crime
Let your dreams come true!
Watch Engraving Quotes
A watch is a great gift. Add one of these special messages to make it amazing.
You are mine till the end of time.
Our love is timeless.
Take your time and don't be late
The best time is yet to come…
For all of time
You are mine
For the timeless moments to come
Forever
Good Times, Best Memories
Our love is a test of time
Good things come to those who wait.
I love you till the moon and back
I've fallen in love with you many times!
This day I will marry My Best Friend (–/–/–)
Until the end of time
When the stars go blue, I follow you!
You are mine till the end of time.
Our love is timeless.
Take your time and don't be late
The best time is yet to come…
For all of time
You are mine
For the timeless moments to come
Forever
Good Times, Best Memories
Our love is a test of time
Good things come to those who wait.
Engraving Ideas For Best Friend
Choose the perfect saying to express that special bond you share with your bestie. Whether you are looking for the perfect birthday gift or a "just because" gift, this list of short messages are great for personalized gifts for friends.
#Besties
We're Too Old for This Sh*t
You're My Person
We'll Always Be Friends, You Know Too Much
Thanks for Being the Sane One
#tacos
Thanks for Keeping Me Out of Trouble
Girl Power
You've Got a Friend in Me
Best Friend Forever
Distance Means Nothing
Partner in Crime
Thanks for Laughing at My Jokes
Life is Better With You
You Are My Sunshine
By Our Powers Combined!
You're My Wookie
I Want to Be You When I Grow Up
My Kindred Spirit
Forever Friend
Where Words Fail, Music Speaks
Short, Romantic Engraving Ideas
What is the perfect saying to portray your feelings for your significant other? Choose a simple inscription for your loved one. These short, romantic engraving ideas can be used when there are word limits for your gift.
You Are My Person
It's You. It's Always Been You.
The Best Is Yet To Come
You Have My Heart
You Have Bewitched Me
Latitude and Longitude Coordinates
I Knew From the Start
You're the One for Me
I'm Yours
As You Wish
Love you to the moon and back!
My diamond forever
True love
Our love is the best gift I have.
You're my sweetheart
My sunshine
My person
You are special to me
Apple of my eye
In Love with My Best Friend
You are My Favorite Thought
I Have a Crush on You
Always Under The Same Sky
I Love You and I Like You
I Love You (pair it with "I Know" if you're a Star Wars fan)
My forever
My heart and soul
Engraved on my heart
Soul mate
Happy Valentine's Day
My favorite Valentine
Happy anniversary!
Every year with you is perfect
First in my life
Engraved on my soul
My heart of hearts
I heart you
My special friend
Our love is strong
I love spending my life with you
Take all my time
I want a life with you
I want forever with you
The only one for me
The one who has my heart
First love
You are loved
You are everything to me
This Day I Marry My Best Friend (wedding date)
Forever Yours
True Love
Engraving Ideas For Boyfriend/Girlfriend
A popular choice for dating couples is a personalized gift. Add one of these creative ideas to make your present the most thoughtful, favorite thing they have gotten.
"If nothing lasts forever, will you be my nothing?"
"You're the cheese in my macaroni."
"I am permanently in love with you."
"You have my whole heart."
"Together with you is my favorite place to be."
"The sun is up, the sky is blue, today is beautiful and so are you."
"Anywhere with you is better than anywhere without you."
"I have found the one whom my soul loves."
"If nothing lasts forever, will you be my nothing?"
"A king only bows to his queen."
"You are the missing piece I've been trying to find."
"You are what I need in my life."
"I want to be your favorite hello and your hardest goodbye."
"You're like a dictionary – You add meaning to my life."
"Besides chocolate you're my favorite."
"Ever since I met you, nobody else is worth thinking about."
"I still fall in love with you everyday!"
"I need you like a heart needs a beat."
"Love is friendship set on fire."
"Come live in my heart and pay no rent." – Samuel Lover
"Real love stories never have endings." – Richard Bach
"You're just like bacon, you make everything better."
"If I know what love is, it is because of you."
"Every love story is beautiful, but ours is my favorite."

"You're not an option you're my priority."
Anniversary Engraving Quotes
A great way to celebrate an anniversary is with an engraved message on a piece of jewelry. Are you searching for a message for a ring engraving? What about romantic language to use on a locket? Here are some romantic engravings to give the perfect gift.
Wedding day (__/__/__)
The Best is Yet to Come
We Rock the Casbah
We Make This Look Good
Always and Forever
Best Dish Washer
Love Means Forever
I Choose You
Love you more
The End Of My Broken Road
This Day and Every Day
Yesterday. Today. Tomorrow.
To the Greatest Husband/Wife
You are My Treasure
I Got You, Babe
God Gave Me You
And I Thought I Loved You Then
Utilize a section of your wedding vows or a lyric from your one of your favorite love songs that has a special significance
Engraving Ideas For Husband
Are you looking for the perfect gift for your husband to commemorate your wedding date? Choose an engraved message from this comprehensive list on a piece of jewelry, watch, or plaque for his desk at work. Why not give him the perfect gift?
"I wish I'd done everything on earth with you." -The Great Gatsby
"The best thing to hold onto in life is each other."
"Your greatest resource is your time." – Brian Tracy
"No amount of time spend with you is ever enough."
"My paradise is you…"
"You are not my love… You are my life."
"I am happiest when I'm right next to you."
"You may hold my hand for a while, but you hold my heart forever."
"I need you like a heart needs a beat."
"Your love is all I need to feel complete."
"Come live in my heart and pay no rent." – Samuel Lover
"All the time traveling in the world can't make someone love you." – About Time
"Don't waste your time in anger, regrets, worries, and grudges. Life is too short to be unhappy." – Roy T. Bennett
"Our time together is never quite enough."
"How did it get so late so soon?" – Dr. Seuss
"Love makes the Time pass. Time makes Love pass." – Euripides
"Time Flies, Love Stays."
"I must govern the clock, not be governed by it." – Golda Meir
"Tell me something I can hold on to forever and never let go." -The Age of Adaline
"Forever is a long time…but I wouldn't mind spending it with you."
"There will be time, there will be time to prepare a face to meet the faces that you meet." – T.S. Eliot
"You are my favorite distraction."
"You had me at hello."–Jerry McGuire
"Love is spelled T-I-M-E."
"One day spent with someone you love can change everything." – Mitch Albom
Engraving Ideas For Son
The best part of a custom gift is no one else will have anything like it. Choose one of these engraving quotes to add to your son's gift.
"Every Man Dies, Not Every Man Lives." -Mel Gibson in Braveheart
"A good son makes a good husband."
"Whatever you do, do it well." – Walt Disney
"Whatever you are, be a good one." – Abraham Lincoln
"If my son is happy, then I am happy."
"You are my sonshine."
"Son, you outgrew my lap, but never my heart."
"I love you with all my heart, dearest son."
"He who can be a good son will be a good father."
"You make me proud."
"Do. Or do not. There is no try." —Yoda
"Time is an illusion." – Albert Einstein
"If you love life, don't waste time, for time is what life is made up of." – Bruce Lee
"Men are what their mothers made them." – Ralph Waldo Emerson
"Say hello to my little friend." —Al Pacino
"Until you value yourself, you will not value your time." – M. Scott Peck
"If I have a monument in this world, it is my son." – Maya Angelou
"My Son, My Life, My World."
"Man is nothing else but what he makes of himself." – Jean Paul Sartre
"The bad news is time flies. The good news is you're the pilot." – Michael Altshuler
"A son is a love that lasts a lifetime."
"Yippee-ki-yay, motherf–ker!" – Bruce Willis
"The time is always right to do what is right." – Martin Luther King, Jr.
"Stop allowing time to control you; instead, take control of your time." – Marelisa Fábrega
"We became friends, not just father and son." – Richard Bergeron
Engraving Quotes For Daughter
After a certain age, it can be difficult to find a great gift for your daughter. Add a personal touch to any gift with one of these engraved sayings.
"You can have it all. Just not all at once." – Oprah Winfrey
"You will always be my little princess."
"The peanut butter to my jelly."
"Happiness is mother and daughter time."
"I love you so much I could squish you."
"A mother's treasure is her daughter."
"Enjoy the Little Things."
"Change the world by being yourself." – Amy Poehler
"All you need is love." – John Lennon
"Angels are often disguised as Daughters."
"My daughter may be grown up, but she will always be my baby."
"Daughters are miracles that will never cease to be miraculous."
"I see the person I want to be in my daughter's eyes."
"Daughters are heart warmers and day brighteners."
"I love you to the moon and back."
"Nobody puts Baby in a corner." – Patrick Swayze in Dirty Dancing
"Time is precious, but truth is more precious than time." – Benjamin Disraeli
"Time is the longest distance between two places." – Tennessee Williams
"The time for action is now. It is never too late to do something." – Carl Sandburg
"Never waste a minute thinking about people you don't like." -Dwight D. Eisenhower
"You're writing the story of your life one moment at a time."
"The best way to predict the future is to create it." – Peter Drucker
"Yesterday is gone. Tomorrow has not yet come. We have only today. Let us begin." – Mother Teresa
"I recommend you take care of the minutes and the hours will take care of themselves." – Earl of Chesterfield
"My favorite place is inside your hug."
In Summary
Whether you are looking to engrave a watch, jewelry, even a plaque, this comprehensive list of engraving quotes should help you say exactly the feeling you wish to portray.
What is your favorite quote? Did I miss it? Drop me a comment. I'd love to hear from you.
Pin For Later
About the Author: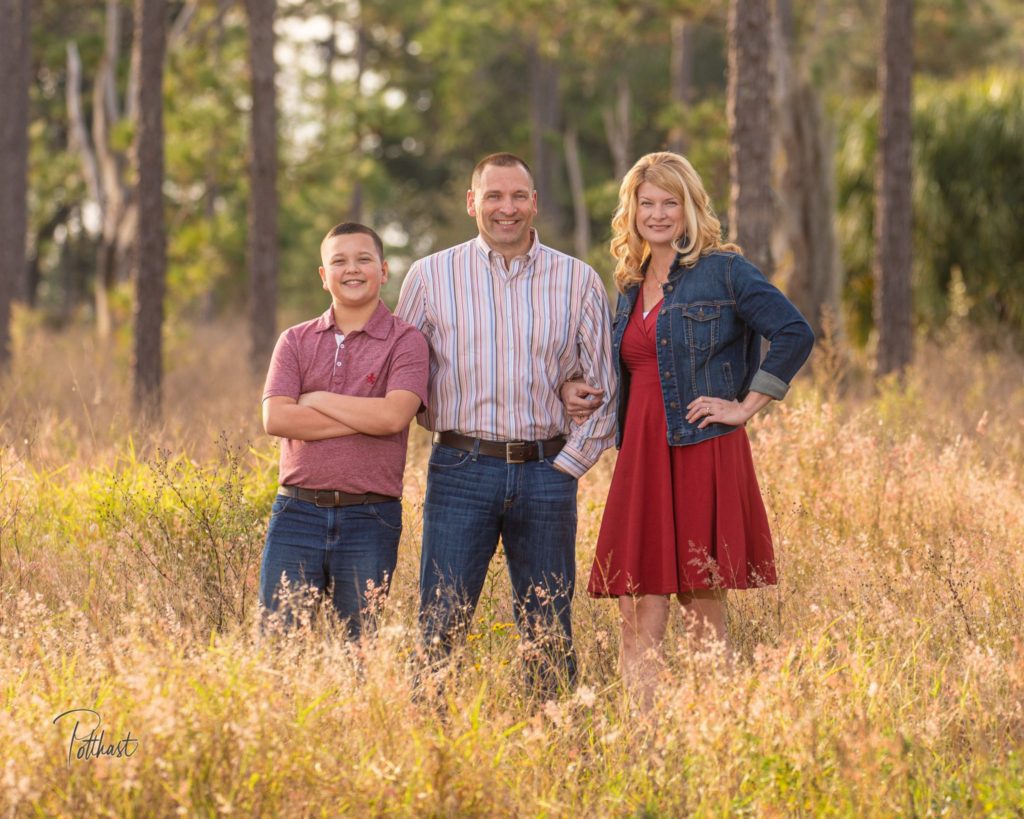 Hi! I'm Chris. I'm a mother, wife, college professor by trade and micro-influencer by hobby. I am a bargain hunter, jack of all trades, and master of chaos.
Thank you for reading my random thoughts on travel, my stories of life as an under appreciated mother of a teenager, and my easy recipes that have won no awards but instead my family's love and adoration (which is WAY better, right?).